The Nutrition Factors Podcast examines the links between nutrition and health.  This episode is an interview with Freddie Ulan, DC CCN, fonder of Ulan Nutritional Systems.
You can listen to the podcast here>>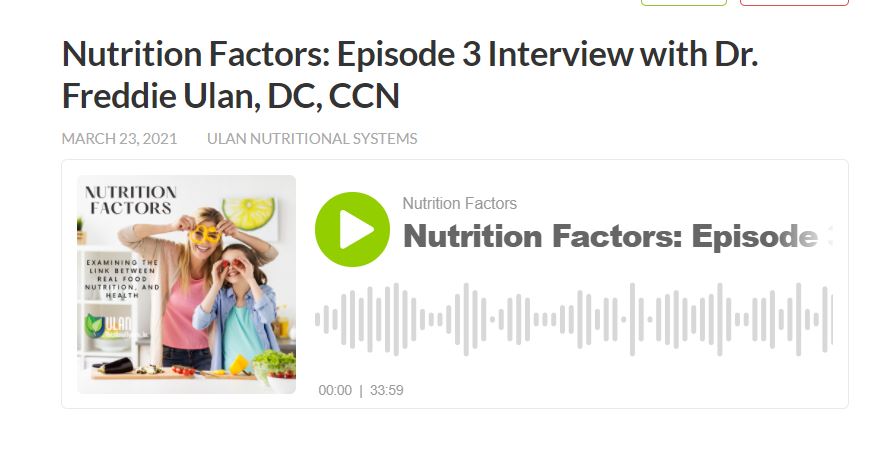 In this episode Dr. Ulan talks about the work of Dr Pottenger, one of the pioneers of nutrition and the experiments he did on on cats and the implications it has for humans.
"When the human diet produces "facial deformities"—the progressive narrowing of the face and crowding of the teeth—extinction will occur if that diet is followed for several generations. The implications for western civilization-obsessed as it is with refined, highly sweetened convenience foods and low-fat items—is profound"  Source:  The Westin Price Foundation